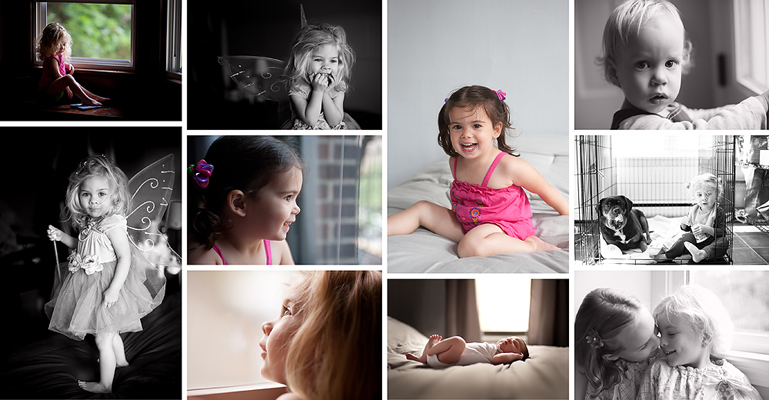 ---
LBP211: Life, Lit Beautifully
An introduction to natural lighting
Taught by Maria Fuller
---
An Overview
Maria's ability to capture everyday moments and turn them into extraordinary images is based on her deep understanding of natural light and the many ways to utilize it, as well as the gift of simple instruction, allowing her to guide her subjects in their environment with minimal intervention. This course was developed to allow others to view and capture the ordinary and everyday moments of their life, lit beautifully!
This is an interactive six week lifestyle photography course, taught as three "lessons" of two weeks each. Each lesson will begin with a brief online overview video where Maria will share some of her tips and tricks, followed by a one-hour Q&A session through our online forums. You will then be given two weeks to submit your images, also through the learning forums, at the end of which Maria will host another online critiquing session. During each lesson's final critiquing session, Maria will indivdually review each submission from each student, and students are encouraged to critique each others' work. This interactive format - receiving critiques directly from a professional, while also getting feedback from your peers and learning to give constructive feedback to your peers - is truly one of the most effective ways to learn an art form, such as photography.
Enrollment in this course is open to anyone; however, it is expected that you are comfortable operating your camera in full Manual ("M") exposure mode (auto-focusing is encouraged). If you are not both comfortable operating your camera in Manual Mode, and knowledgeable about the effects various settings will impart to the final image, it is recommended that you begin by taking LBP 101: Your [D]SLR: Exposure first.
"Some" Details
This course will introduce you to creative uses of many common natural lighting situations. It will help you understand how to use these lighting situations to enhance your images, and how to avoid certain pitfalls to lighting that will detract from your image.
For this course, a DSLR (or other camera capable of being operated in a fully Manual Mode) is required. You will also need at least one lens, the ability to download your images to your computer, and access to e-mail. This is a natural light course, and speedlights will not be used.
"More" Details
This course will not deal at all with photo editing, and all image submissions will need to be in .JPG format. It is important to learn to properly compose and expose your photographs in-camera before taking a picture, thereby reducing the need to edit images after they are shot, so we will be critiquing Straight-Out-Of-Camera (SOOC) images.
Course is approximately 6 weeks long, consisting of three assignments, and will be taught entirely through interactive exercises with your camera and critiques of the results!
$325- pp
Course currently in session!
Registration for this course is limited to ten (10) students at a time. If you have any questions about this course or future dates, please e-mail us at Courses@LexiBellaPhotography.com.


See all the courses we offer!